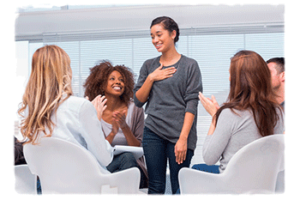 An Experiential Therapy: going beyond traditional "talk therapy" to engage the feelings, body and spirituality. Some examples are Psychodrama and Guided Visualization; both which connect you to your deepest and most authentic self.
Psychodrama: a type of experiential therapy whereby the individual gets in touch with different aspects of their personality
If you would like to schedule an appointment or learn more, feel free to contact me.  You can also check out my book!